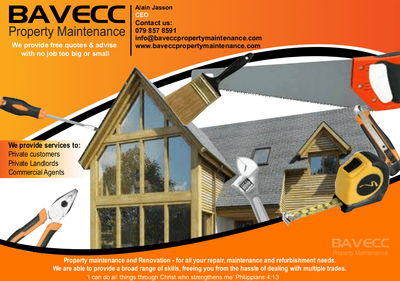 Property maintenance and Renovation
- for all your repair, maintenance and refurbishment needs.
We are able to provide a broad range of skills, freeing you from the hassle of dealing with multiple trades.
We pride ourselves on our quality workmanship.
Our Initiative:
- We use the highest quality materials
- Reliable staff which are experts in their craft
- Treat all jobs with great importance
- Your property is our responsibility
- Quick response to queries
- Long term satisfaction
- Safety is a priority
- Finish the job timeously
- Regular updates to customer
CALL US : 031 705 1009 / 079 857 8591
If you are not happy, neither are we!